Stump grinding
Neal Landscapes can offer our powerful stump grinding service. This is a powerful apparatus that removes tree stumps by means of a rotating cutting disc that chips away the wood. We will go that extra mile when it comes to removing trees and remove any deadwood, because that is what every client deserves.
Not only can we dismantle the tree from top to bottom with our expert team in aerial work but when needed to we can also remove the entire stump meaning you wouldn't even know it existed.
Tree surveying
We here at Neal Landscapes can offer our services for tree surveying. If you are concerned or have been requested to carry out a tree survey on your grounds then you have come to the right place. We can offer a fully extensive report on all tree types and sizes and give you a vast in depth survey on them should you require this.
Chemically treated stumps
Neal Landscapes are NPTC and City & Guild certified in – Pesticide Application (PA1): Safe Use of Pesticides & Pesticide Application and (PA6A): Hand Held Applicators.
As a result of these certifications we are able to offer a safe chemical alternative to stump grinding. Stump grinding can become costly and create a lot of mess.

Aerial work
Together with our teams experience and extensive range of tree surgery qualifications, we can operate at height to ensure that your trees are being maintained safely and correctly. We are fully insured and certified to carry out all works and have all of the necessary equipment required to fulfil any requests from our clients.
Coupled with our ability to succeed we are able to offer the following tree surgery solutions at height. These range from crown reductions, removing dead wood within the tree, pollarding to help promote healthier growth, or even removing the tree. Sometimes trees are awfully close to the buildings which require a skilled team to execute an extremely dangerous job. Here at Neal Landscapes we can offer all of this.
Removal of trees
Tree removal is a very skilled job. In light of this, make sure that you utilise the services of an experienced tree surgeon to get the job done well. Here at Neal Landscapes we take great care when it comes to the removal of any tree, we only carry out the removal of trees at the request of our clients or if it's absolutely necessary. i.e the tree is becoming a danger to others or buildings. We will do what we can to save the tree but unfortunately, sometimes this cannot be the case.
If the tree is becoming a danger to others or buildings there may not be any other way but to remove the tree for good. Neal Landscapes can carry this work out safely and effectively without any concern as NPTC qualified tree surgeons.
Benefits of Tree Surgery?
Provides Safety to Surroundings
Regular Maintenance Increases Lifespan
NPTC and City & Guilds Qualified
40+ Years Combined Experience
Established Since 1992
Increases Physical Space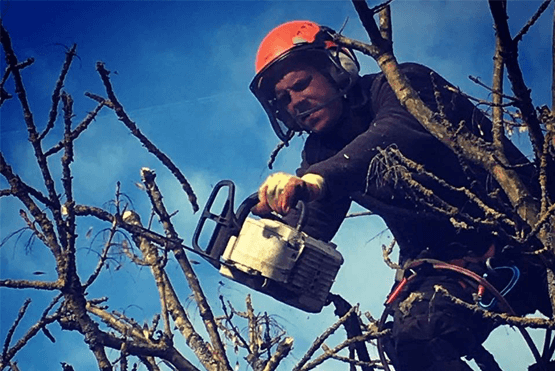 Recent Work for Tree Surgery
Tree Removal – no issues
"We moved into our new property more than 6-years ago and decided to keep a tree that had been growing in the offices shared landscape for over 90-years. Unfortunately, it started to get too expensive maintaining it and we decided to have it removed. After speaking with James he arranged for his tree surgery team to remove the entire thing and stump. James was excellent through-out, checking for any Tree Preservation Orders before the removal. His team even ensured that the tree was not coming from a conservation area. Great work."
Stephen Dale
3rd October 2016