Tailored Interior Planting Installations
Keeping your business premises visually appealing is not only important to create a positive first impression for future clients or customers, but it also maintains morale and creates a pleasant environment for your employees to spend their time in, making it feel more homely.
Interior planting is a proven method of sprucing up your workplace, while still retaining a corporate, professional feel. Plant installations can be carefully tailored to your business with a vast range of plant or flower types, as well as different sizes available. Large interior plants can be installed in the main reception or meeting area of your premises as a centrepiece attraction or smaller arrangements placed around the workplace or on desks, all of which to meet your specific requirements.
Both real and artificial plants are available depending on how often you plan to replace and change the appearance of your installation, our specialist team of professionals can give recommendations and advice if you are unsure on the option best suited to you.
Bespoke Interior Flower Displays
Our elegant flowers displays are ideal for incorporating colour into a busy environment. We love to work with a variety of different industries from office, commercial and retail premises to nurseries, schools and nursing homes, all of which are tailored to meet your requirements. Both large-scale and smaller arrangements are available, utilising a variety of different flower types, again, delicately created to complement your business perfectly.
All flowers used in our displays are picked and arranged by hand by our experienced, dedicated florist, who puts passion and care into bringing your vision to life. Our expert team can maintain displays during their regular maintenance visits to ensure flowers remain healthy and blooming with life.
Benefits of Interior Planting and Flower Displays
Tailored Installations
Visually Appealing
Creates Welcoming First Impression
Real and Artificial Planting Available
Proven To Reduce Stress and Maintain Morale
Bespoke Containers Of Your Choice
Range Of Different Plant Types and Sizes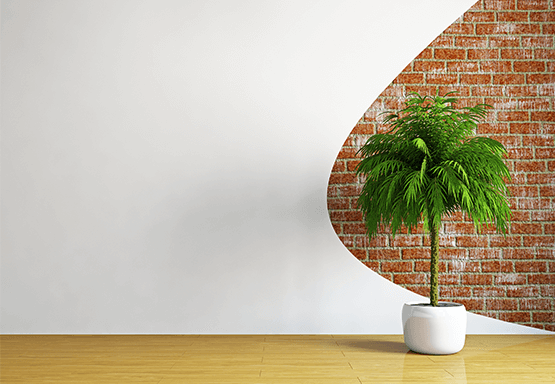 Recent Work for Interior Planting and Flower Displays
Case studies for Interior Planting are coming soon.
Customer Testimonial
"Absolutely love our installation – we've had countless amounts of compliments since opting to add a bit of colour to our office through interior planting, couldn't believe how much of a difference its made! The guys at Neal Landscapes were faultless from start to finish, they made the installation quick and easy and the results were exactly what we had hoped for. Couldn't recommend enough! "
Debbie Milner
20th May 2018