As a commercial property owner, it is your responsibility to make sure that your grounds are safe for employees and visitors. One of the many ways in which you are able to achieve this is through professional grounds maintenance, whereby an experienced team will take care of your landscaping. This comes with a whole host of benefits, from aesthetics to safety, improving your business image and reducing the risk of damage to your property. If you have just moved into a new commercial property or are looking for ways to improve the appearance of your commercial building, then here are just some of the many benefits to grounds maintenance.
Why Use Professional Grounds Maintenance?
Grounds maintenance involves many things, and can be completely tailored to your needs. For example, you can opt for bush trimming or tree pruning, and all services can be scheduled in at times best suited to you. Having provided grounds maintenance in Milton Keynes for many years, we have acknowledged that every client requires a different service and outcome, making it vital that their landscaping suits their requirements. Not only are you able to fully tailor your service, you can also benefit from the following: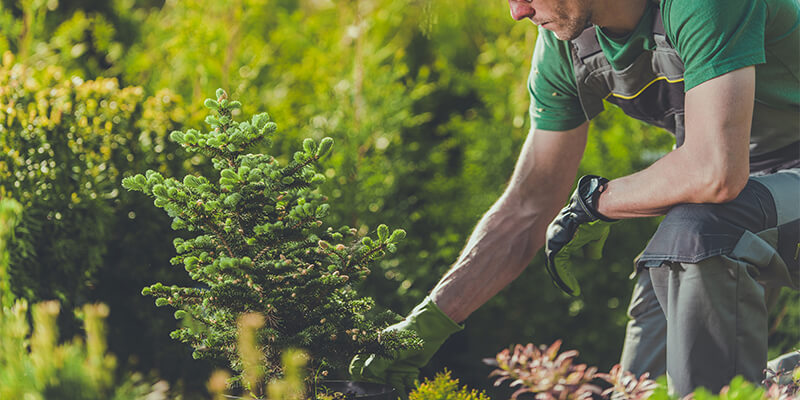 A lack of grounds maintenance uncovers a host of different potential risks and increases the likelihood of tripping or falling hazards. Neglecting the exterior of your commercial property makes your business incredibly vulnerable and essentially makes you a prime culprit for claims. Organisations put strict health and safety regulations in place to protect the public, and failure to comply with these rules is likely to cost you a considerable amount of money to resolve.
As landscapes begin to overgrow, which has been the case for many over the lockdown period as properties have been neglected, it begins to enter pathways and block essential fire exits. This is extremely dangerous as your employees begin to return to work, and when trees and bushes start to overtake the windows, the office can become dark and unwelcoming. Through maintenance, you are able to ensure that your landscaping is taken care of before it becomes out of control, protecting your property and those within it.
While landscaping can completely transform your property into a stunning and picturesque location, there are certain aspects of landscaping that can damage your property over time. For example, trees can be particularly dangerous in the wind as branches fall, or they can even grow roots under the property, eventually causing it to crack. However, this can easily be resolved through a survey carried out by professional tree surgeons in Milton Keynes. This survey will help to indicate any issues that could be caused through your landscape before devising a solution to resolve the issue. Hopefully, the tree may just require pruning, but if it is diseased or causing potentially dangerous issues, the tree may need complete removal. You can find out more about how to identify if a tree is diseased or dangerous over on House Logic or you can find out more information about the danger of trees and buildings in our previous article.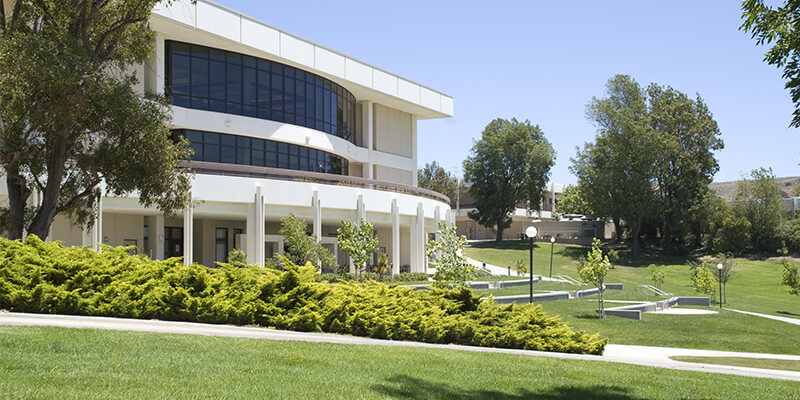 Sadly, as much as we try to encourage individuals to take care of the environment and promote disposing of litter appropriately, not everyone abides by eco-friendly morals. Due to this, many commercial properties are at high risk of pests and rodents around the property. Not only is this extremely unappealing for customers or potential employees, but it can also cause extreme health hazards and damage to your property. Litter is extremely attractive to a crowd of different pests, including rats, cats and flies, all of which can bring disease and foul smells. With pests comes a whole host of issues, some of which can have detrimental impacts on the lifespan of your property. For example, rot, mould growth and foundation damage can all be issues caused by pests.
Luckily, there are a few ways in which you are able to reduce the risks of pests and ensure that your property is in keeping with your business image and safety regulations. Believe it or not, grounds maintenance can actually stop pests from lingering around your property, as it limits litter getting stuck in bushes and trees. Incorporated into your regular landscaping in Milton Keynes will be a complete litter removal before those nasty pests have a chance to make themselves feel at home. To help reduce the likelihood of an infestation, it is also highly recommended to make sure you have several weather-resistant bins dotted around your premises. Try to also incorporate a bin for recyclable materials and another for general waste.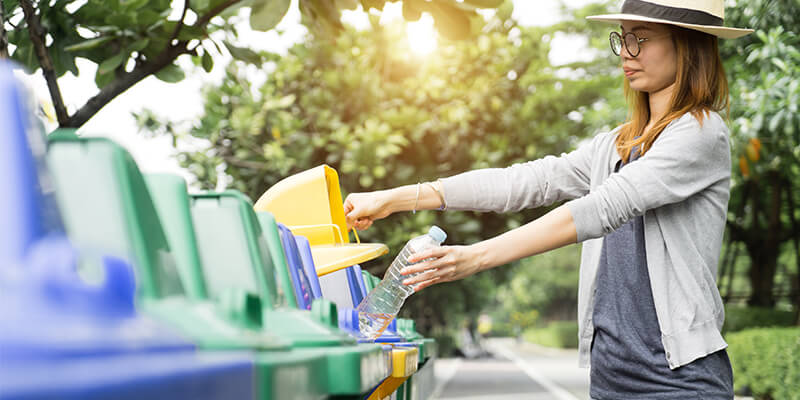 First impressions always count, and you want to make sure that you can create the best impression for customers, partners or potential employees. To do this, you will need to make sure that your property looks professional and is in keeping with your brand's image. The best way to achieve this is through your landscaping, as it is a cost-effective solution that can transform a dark and outdated property into a modern and approachable business.
Ensuring that your grounds are neat and tidy at all times dramatically reflects your business. It shows that you care about your image and are dedicated to promoting a high reputation. Luckily, there are several ways in which you can landscape your property, whether that is through perfectly shaped trees and bushes or adding a dash of colour through flowers. It is important to think about the types of plants you incorporate into your landscape, as some may look unwelcoming and dull during the winter months but blossom in the summer. We would highly recommend that you invest in evergreen bushes or Cercis canadensis trees, as these keep their colour all year round.
If you are uncertain about what type of landscape you require or would like some advice and help in transforming your landscape, then please do not hesitate to contact the team. With years of industry experience and professional equipment, the Neal Landscapes team can quickly and effectively turn your property into a striking masterpiece.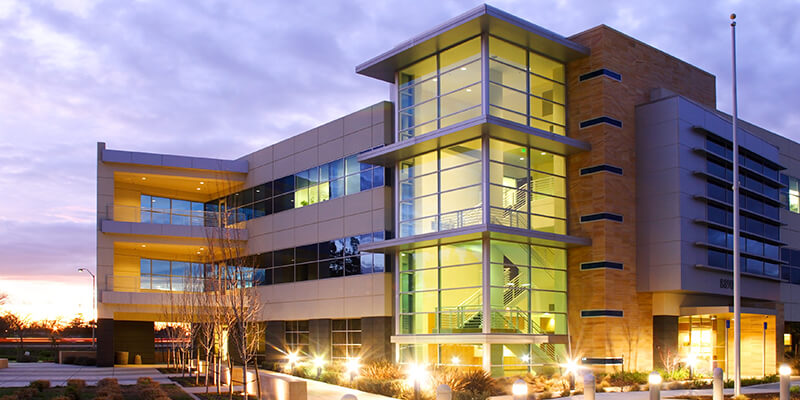 When booking in with the Neal Landscapes team, you are able to create a complete bespoke maintenance plan. This allows you to choose services that best suit you as well as times and frequency to cater to your needs and budget. For example, while you may require landscaping every month, you may also require jet washing of your property every other month; the team are able to incorporate this into your plan, ensuring that they are on site when needed.
By creating a bespoke maintenance plan, it means that you no longer have to worry about the exterior landscaping of your property, and can place your trust in a dedicated and knowledgeable team. Once the team have an understanding of your requirements, they are able to complete the service continuously when scheduled without taking time out of your day. If you are interested in creating a plan that works around you, then please feel free to speak with our team to design one today!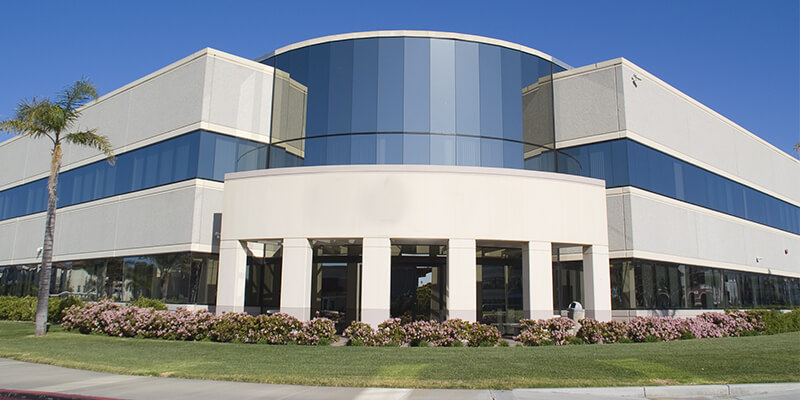 Grounds maintenance can completely change the aesthetics of your property, provide you with a safe surrounding and, surprisingly, save you a considerable amount of money. While you may not realise it, neglecting your landscape duties could cause you to be faced with safety claims, repairs due to damage and the need to call in the team to cut back excessive growth. The more your trees and bushes grow, the harder it becomes for the team to cut it back, and the more the team will need to dispose of. This will, therefore, inevitable cost considerable more than a monthly maintenance check, whereby the team can trim back your landscape to look professional and sophisticated. Not only this, but the more issues that the team find, the more expensive it becomes for you to transform your landscape.
One of the most expensive aspects that can cost a considerable amount are repairs to your property is if fallen branches or overgrow trees smash into windows, or the roots begin to pull up your properties foundations, as it can become an extremely costly affair to resolve. It is always suggested to have regular maintenance to ensure that issues are found and resolved before they worsen, saving you money and time on repairs.
Sometimes, while you may have a creative eye, having an expert look over your landscape can be extremely beneficial. For example, if a tree is diseased and can cause harm to other trees, then a professional is able to indicate the issue and help you to resolve it. Surveys can be completed to ensure that every aspect of your commercial landscape is in good working order. Not only this, but through professional advice and care, you are able to create a plan that helps you to maintain your beautiful landscape, with top tips on how to enhance and elevate your aesthetics.
The Neal Landscapes team are more than happy to talk you through a range of designs to help transform your property, while also providing you with expert advice on your current landscape. This could include information on how to care for your landscape in-between visits as well as potential hazards or future problems that may require assistance.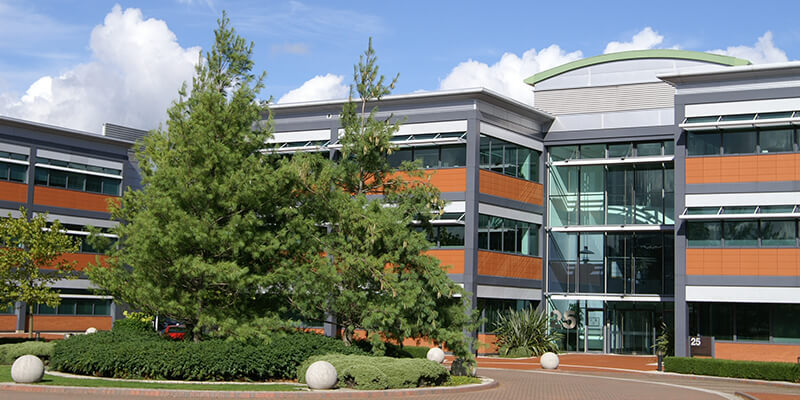 Grounds Maintenance Tailored To You
It is vitally important that, as a commercial property owner, you invest in and create a landscaping and maintenance plan. Through this, you are able to ensure that you can maintain your business image while providing a safe environment for passers-by, visitors and those working within the property. You are also able to reduce the risks of damage caused to your property, and therefore, outgoing costs. It is important to take your maintenance duties seriously, and the team are able to help you devise a plan that suits your requirements and helps you work towards health and safety regulations, so why not give them a call?