Although at first, the idea of outsourcing your grounds maintenance may seem like an additional expense, there are a plethora of different benefits that are guaranteed to help your business strive. Opting for enlisting the help of a professional grounds maintenance team is incredibly rewarding in terms of your business's reputation and first impressions.
Why Choose Professional Grounds Maintenance?
The term grounds maintenance covers a variety of different services from tree maintenance and landscaping to litter and moss removal, all in the name of keeping the exterior of your commercial premises in immaculate condition at all times.
Although most businesses do have their own on-site caretaker, it is still highly recommended to opt for additional grounds maintenance. Many different technical skills and types of specialist equipment are required to carry out full premises maintenance, which unlikely to be accessible, nor achievable through a caretaker alone.
For more benefits of professional grounds maintenance, keep reading!
Improves Safety
A lack of grounds maintenance uncovers a host of different potential risks and increases the likelihood of tripping or falling hazards. Neglecting the exterior of your commercial property makes your business incredibly vulnerable and essentially makes you a prime culprit for claims. Organisations put strict health and safety regulations in place to protect the public and failure to comply with these rules is likely to cost you a considerable amount of money to resolve.
Not only is it your responsibility to ensure you have a regular grounds maintenance schedule in place, but also to make sure you have carried out all processes required to remain running legally. If you have any large trees on-site, you must arrange a survey by a professional tree surgeon to assess the safety of the tree. Without a visit from a trained surveyor, your business, unfortunately, will not be insured. Again, similarly to neglecting your exterior, no business insurance will result in significant claims against your company.
Regular grounds maintenance will ensure that all pathways are clear from tripping objects and there are no potential hazards that may injure visitors.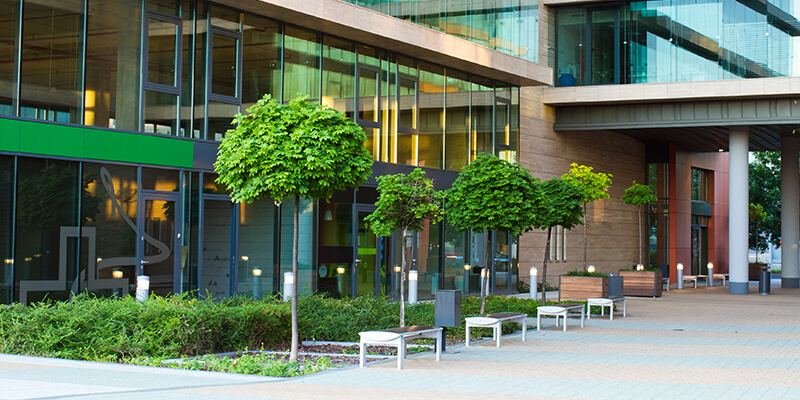 Reduces Pests
Sadly, as much as we try to encourage individuals to take care of the environment and promote disposing of litter appropriately, there will always be the odd person who is careless and will drop their rubbish on the floor. Although litter will deter us from going near a building, it is very attractive to a crowd of different pests including rats, cats and flies, particularly if the litter dropped is food or drink wrappers. The look of a family of pests surrounding your businesses premises is unappealing enough, however, it will also, over time, impact the longevity of your building. Rot, mould growth and foundation damage are all issues caused by pests.
Luckily, incorporated into your regular grounds maintenance will be a complete litter removal before those nasty pests have a chance to make themselves feel at home. To help reduce the likelihood of an infestation, it is also highly recommended to make sure you have several weather resistant bins dotted around your premises. Try to have one for recyclable materials and another for general waste.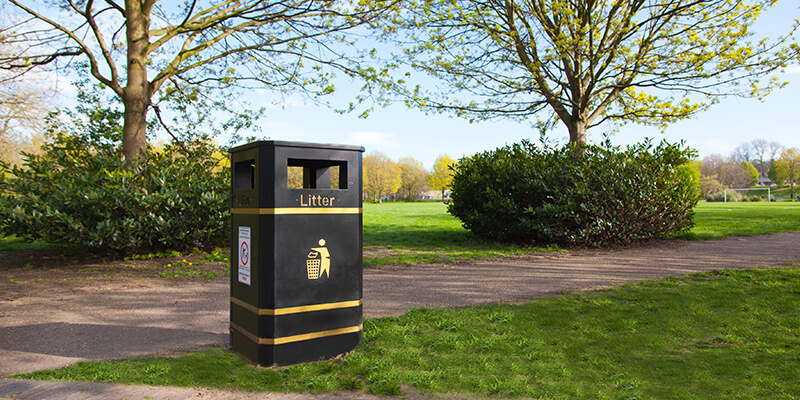 Positive First Impression
Creating a positive first impression is critical for boosting brand image. The exterior of your premises is the initial insight into your business a visitor, whether this may be a potential client, customer or even employee sees. Often a judgement has already been made before they have even had the chance to experience a warm welcome from staff.
Ensuring that your grounds are neat and tidy at all times dramatically reflects your business. It shows that you care about your image and are dedicated to promoting a high reputation. You may spend hours on end creating a welcoming, modern interior with friendly, helpful staff, but if your exterior look dull, dingy and unclean, this will become relatively futile.
Local residents surrounding your office building will also thank you for investing in grounds maintenance. Many office buildings are surrounded by residential areas, which can make you susceptible to a lot of complaints due to the assumption that the business will cause disruption to their local neighbourhood. Keep your neighbours happy by maintaining an immaculate exterior and adding a positive touch to their local area.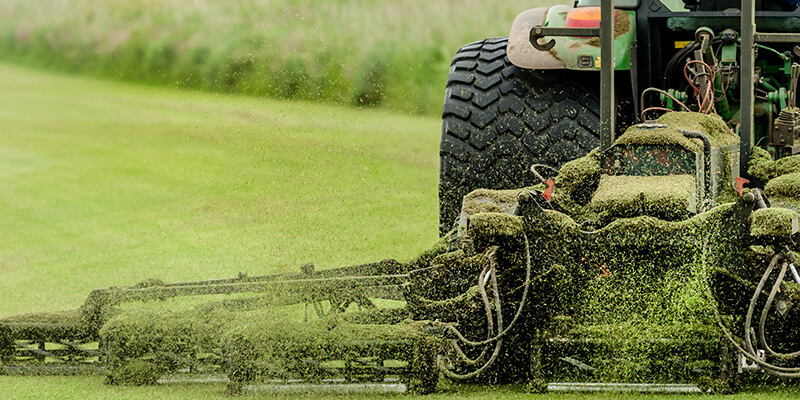 Negotiated Contracts
Your chosen grounds maintenance team will work to your schedule and will tailor their services to meet your businesses requirements. Bespoke contracts are highly beneficial as it means you can decide what date and time each month works best for your company. You are able to opt for a time that will cause as little disruption as possible to your businesses day-to-day routine, even if this is outside of operating hours.
Schedules will also be tailored to the time of year, taking into considerations the months in which maintenance is required on a more regular basis when there will be considerably more growth.
One Less Worry
Ultimately, enlisting the help of a grounds maintenance team means there is one less task for you, as a business owner or manager, to worry about. Once a contract is decided and implemented, you will no longer have the weight of having to remember to get someone in to cut the grass, trim the hedges or clear unwanted litter on your shoulders.
All tedious jobs regarding the exterior of your premises can be left to the professionals, who you can rely on to keep on track of immaculate maintenance. Teams will have all of the correct equipment to complete all jobs efficiently and effectively in little time. If you are ever unsure on the best plan of action to revamp your commercial property or give it a new lease of life, your grounds maintenance team, again, can be your first port of call for advice and recommendations.
Keep Your Premises In Immaculate Condition!
First impressions matter, we are all guilty of making an initial assumption on a building due to its exterior before we get the chance to step inside, so make sure this never happens to your business through regular grounds maintenance. We have over 40 years of experience in the industry providing grounds maintenance in Milton Keynes and surrounding areas, so can guarantee that you will be in safe hands!